Welcome
to the center of
Swedish ecommerce
We at E-commerce Park are the focus point for establishing new e-commerce companies in Sweden,
and have a recent but proud history of enabling e-commerce companies to grow.
Top location in Sweden
For an e-commerce business located in Sweden with a focus on selling to Nordic customers, Helsingborg is one of the best location. This is due to a number of factors:
Strong logistic: a number of the largest e-commerce business in the Nordics have their logistics and warehouse centers located here. This is not just because of the important E4 and E20 junction, which connects to Gothenburg / Oslo / Copenhagen, and Stockholm respectivly. Helsingborg Harbours is also the second biggest container port in Sweden, making it an important sea destination.
Strong access to talent: this region has been the home of some of the must successfull e-commerce companies in the Nordics, with both IKEA, CDON and Boozt having their business and tech development here. On top of that Lunds University, one of the top universites in the world, has their specialised Logistics Bachelor as well as their Supply Chain Management master programs in Helsingborg.
Innovation and new ideas: this region is home to research teams such as ReLog, that do break-thru research on the latest within e-commerce.
The best service providers: because e-commerce is so strong in this region, the best service providers are present here or connected to E-commerce Park of Sweden.
Home to some of the best support companies: Helsingborg is home to both Convergys and K2C, they have customer support for all the Nordic countries and langues. Helsingborg is also home to Contentor, the leading translations and localization company within e-commerce to all the Nordic languages.
Welcoming environment for expats and foreigners: Sweden is a country where the majority is proud to be welcoming to foreigners. And with many large corporates already having their international or Nordic headquarters here, such as IKEA, Nestlé, Yves Rocher, IBM and many more, there is a strong community for expats and foreigners. Helsingborg is a city easy to live in.
High quality of living, at a low expense: Helsingborg is ranked amongst the top cities in Sweden to live in, with it's charming city center but also close to nature and the country side. Having much space, the city has relative low prices. A perfect place for expanding an e-commerce business.
What we offer:
Help with setting up a legal Swedish legal entity
Help with domain registration and hosting
Help with recruiting and talent
Help with customers support options
Help with translations and localization
Help with SEO, SEM and marketing expertise
Help with logistics service providers and solutions
Help with local accounting and legal procedures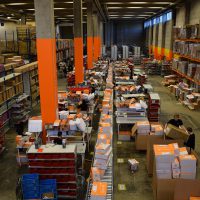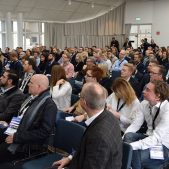 [contact-form-7 id="6424″ title="Contact form"]